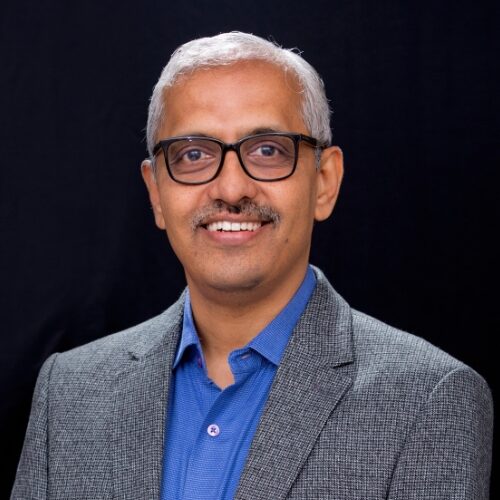 Ganesh Chella
Ganesh is the Co-founder & Managing Director of CFI.
He also leads three of CFI's expertise areas and associated solutions – Executive Leadership Effectiveness, Top talent Development and Cultural Transformation.
Ganesh pioneered the use of executive coaching for leader development in India.
Since its inception in 2006, Ganesh has helped CFI become a highly respected and sought-after destination for coaching led leader development solutions and coach education and certification.
Ganesh Chella is also the founder of totus consulting, a strategic Human Resource Consulting firm that has addressed the Organisation Development and HR needs of close to 160 clients across over 300 client engagements since its inception in 2000.
Ganesh has coached over 50 senior business leaders and entrepreneurs. He excels in coaching for sustainable behaviour and style changes and in supporting critical executive transitions. He has also been closely involved in training and certifying CFI's growing coach community and working with an ever expanding community of leaders in managers in embracing a coaching oriented style.
He has three books to his credit: "Creating a Helping Organisation – 5 engaging ways to promote employee performance growth and well-being",  "Are you ready for the corner office" (co-author) and "HR Here and now – the making of the quintessential people champion" (co-author). He has a very large body of published articles and blogs to his credit.
Ganesh is an alumnus of XLRI, Jamshedpur, a professional member of the India Society for Applied Behavioural Science, and trained and certified as a Coach by Dr. Skiffington, Australia and Coaching Foundation India.
Ganesh has come to be respected and acknowledged for his contributions as a practitioner, consultant, coach and thought leader in the field of Organisation Development, Human Resources Management and Executive Coaching. Ganesh is also a strong voice for good coaching practices in the country.