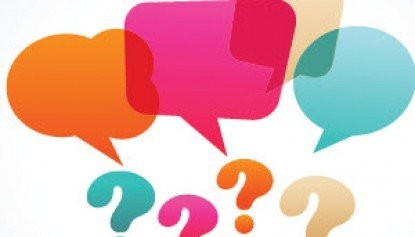 I recently went to meet a client to discuss progress on the mentoring engagements we had set up for his two son.   A common friend happened to be there in the room at that time.  I was waiting for the common friend to leave before we could start discussing the subject.  To my surprise the client said, "There are no secrets, he knows my son too" and started discussing progress with the mentoring engagement in his presence. Some candor I thought.
I was shortlisting photographers for my daughter's weeding recently.  When I asked them to show me samples of their work they were all excited about showing me what they called candid photos and videos (the bride and groom in exotic locales, posing for the camera in true Bollywood style).  I was particularly embarrassed to see some of the samples.  It was just too candid.
At our coaching foundation we go to great lengths to train our coaches on how they should create a trusting environment so that their coachees will open up and speak with candour. We overemphasize the importance of trust and empathic presence. When our coachees report back their progress almost all of them tell us how surprised they were by the candor with which their clients started sharing with them intimate details in the very first meeting almost as if they have known them for years. It was as if they were waiting to pour out and be heard, empathic presence or not!
Turn to organisations and you realise that from a time when appraisals where confidential we now have an overdose of assessments of individuals in all forms with very little to for the executive to hide.
The amount of candor we see in the social media of course needs no belaboring.  
As I think about this, I seem to believe that we are in the midst of what I call a candid generation where the lines between what is discreet, confidential, private, public, broadcast-worthy or open are all blurred. There is little to read between the lines or imagine or surmise.
While a lot has been said about the perils of such over exposure, I see quite a few benefits coming out of this.  
With a far higher propensity to share, talk and discuss, I am hoping that people's willingness to seek help when they need it, especially when they are in psychologically troubled zones will be much higher and the stigma attached to those efforts will come down. So, hopefully, people will get help sooner than later and that is very good.
In organisations, leaders and managers will be held increasingly accountable for changing some of their dysfunctional behaviours and habits.  The public accountability mechanisms that will be trigged through increasing levels of feedback and other forms of candor will make it hard for people to get away by not changing. In fact, I see many leaders sharing their 360 degree feedback reports, announcing their development plans and presenting their coaches to their teams. Such acts of voluntary public accountability augurs very well for real change.
There will also be increasing pressure on individuals and organisations to be more transparent and candid about policies, practices and decisions. In any case, the CEO is evaluated by scores of people in the public domain every single day!
With a lot more candour and openness, our ability to work across cultures will certainly get better. Things will get a lot more low context.
As I begin to think about it, the possibilities seem exciting.
What do you think?