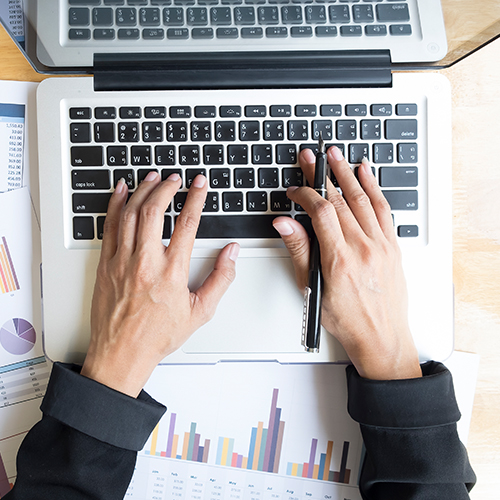 ABSTRACT
Smart CEOs understand the interdependence of strategy and execution and do not get carried away by the so-called glamour of strategy alone. For them the execution of strategy needs as much of their attention and involvement, as does the formulation of strategy. They know that the journey from strategy to desired-results can happen only when the organization imbibes a culture of disciplined-execution and building and sustaining of such a culture is one of the most important jobs of the CEO. They place as much emphasis on their own development, as on the building of the skills and competences across the organization.
Execution – A View from the Top:
About 800 CEOs across 40 countries, who participated in a 2007 survey by the organisation The Conference Board, while identifying 121 different challenges, chose excellence of execution as their top challenge and keeping consistent execution of strategy by top management as their third greatest concern. Sustained and steady top-line growth was second, profit growth was fourth, and finding qualified managerial talent fifth. It appears that these top-5 concerns tell a simple but powerful story – i.e., execution of plans through people is vital to drive revenue and bottom-line growth.
As an Executive Coach now and as someone who has led businesses I have had the opportunity to look at the subject of execution from the outside and inside with much fascination. It is this perspective that I bring to the article.
Execution as a culture and a discipline:
While much emphasis is placed on formulation of strategy and plans – both in B-school curriculum as well as within work places, prudent senior executives and CEOs understand the interdependence of strategy and execution. For them execution is an all-pervading discipline and a significant part of a company's culture.
Companies aspire to achieve aggressive goals and the congruence of achieved-results with aspirations, is an outcome of relentless focus on execution, right from the CEO, all the way down. The best laid plans can be challenged and a CEO with a bias towards execution constantly strives to narrow the gap between aspiration and results – thereby earning the trust and respect of the board and the shareholders as well as that of the employees.
For a company to make the journey of strategy-to-desired results, it must build the skills and competences required across the levels in the company. A CEO who values the discipline of execution knows that execution an execution culture is built painstakingly over time and losing it is easy. No wonder the CEOs picked "keeping consistent execution" as one of the priorities in the 2007 survey.
Where the rubber hits the road:
Companies that build and sustain an execution culture know that strategy and execution come alive in the fringes and so the execution ability of front-line employees – at the shop-floor, at various customer touch-points etc. is vital.
In such companies, the font-line employees use company operating systems and problem solving approaches like Six-Sigma, supported by the management's (from CEO, all the way down) strong bias for self-managed teams to enhance their execution abilities. A workplace where font-line is steeped in an execution culture is characterised by a good understanding of the big picture and how the unit / cell / team level goals and action plans are linked to the big picture, standard-work / procedure, data-gathering to understand variance and causes and taking remedial actions, seeking customer (internal/external) feedback, visual score-boards, team-meetings and established escalation processes.
Interestingly, I have noticed that execution oriented cultures tend to demonstrate strong social competencies like confidence, intentionality, relatedness, capacity to communicate and cooperativeness given the emphasis on self-managed teams and teamwork in general.
Competencies that characterize Execution:
In a company that executes, at the middle- and upper-management levels, it is all about providing strong sponsorship to the front-line and setting them up for success. The efficacy of this sponsorship depends on the competence of the managers and the vital few are:
1. Professional Competence: Contemporary, deep domain-expertise; Core-skills of execution: Planning skills – covering goals, timelines, resources allocation and metrics, Risk analysis and mitigation.
2. Managerial Competence: Goal-setting; Delegating with accountability; Managing for performance – setting up and working the reporting and review systems, managing review meetings.
3. Leadership Competence: Clarifying the big-picture and linking it to initiatives; Leveraging interdependence ; Leveraging Diversity; Surfacing issues, stepping up to conflict and conflict resolution; Overcoming fears and limiting beliefs – such as fear of failure.
4. Coaching Competence: Feedback and counselling for performance improvement; Motivating individuals and teams; Understanding teams and team –dynamics; Bias for learning.
Companies that push hard for an execution culture coach their managers to develop the above skills to make them successful at execution. I have always realised that improving leadership and coaching competencies calls for stepping up psychological literacy with a very strong emphasis on continuous self-awareness. An early exposure to and awareness of the Rogerian2 concept of fully-functioning person and the use of self-awareness interventions can help the individual take actions for self-improvement3. Managers focused on execution show significantly higher levels of understanding and use of EI. They deploy the psychological competences of a coach having an inquiry-based approach that balances the managerial, directive-based approach and take a lesson-learning view on failures. Social competencies of managers who are good at execution include skills like being able to step up to conflict by seeing constructive-opportunity in conflict, keeping stake holders included and managing relationships with objectivity while recognising the emotions involved. So contrary to popular belief managers who thrive in execution cultures on a sustained basis are psychologically literate and emotionally intelligent, far from the alpha male that they are made out to be.
CEO leads by example:
The gap between aspirations and achieved results is all about execution and it all starts with the CEO who is:
• Passionate about his / her vision and goals.
• Focused on building a top-team where commitment to vision and values are fundamental for membership while professional competence, accountability for results, espousing constructive-conflict and building trust4 are vital for staying on as a member.
• Driven by the belief that execution is fundamental to strategy and it has to shape it5. Therefore he / she shows equal emphasis and ease in crafting strategy as well as the review of action plans, down to the "last-mile" initiatives.
• Actively engaged in communicating across the various levels of the organisation and uses the opportunities to share vision and talks of actions and results.
• Using every opportunity to have conversations that help uncover realities that could impact the journey to results. Using the knowledge of business to constantly probe and question to bring weaknesses to light and rally the people to correct them5 with the aid operating systems and excellence framework that are established in the company.
• Concerned about alignment and fairness of rewards system with goals-set.
• Championing the vision and goals with all the board and other external stakeholders and enlisting their support to help the organisation succeed.
• Constantly working on his / her self-awareness and demonstrates at all times the fearlessness in putting results before personal status, holding people accountable and shunning personal popularity, valuing reasonable clarity over picture-perfect precision, seeing opportunity in conflict rather than settling for the comfort of harmony and showing his / her vulnerabilities to earn trust6.
Coaching the CEO:
Finally, given the paradoxical situation of having to commit to "employee engagement" with a "lonely at the top" feeling, one may be right to conclude that perhaps at the CEO's job, the psychological competencies assume a much heightened importance. By visibly seeking out coaching opportunities for themselves proactively, the CEO can reinforce the fundamental belief that continuous learning for improvement is at the core of the organisation's execution culture.
The ability to set a purposeful vision, build and nurture a top-team, articulate strategy and following through by keeping employees engaged in actions with an accountability for results are all exciting but daunting challenges for the CEO. This is where CEO coaching for execution can make a huge difference.
The CEO coach who is qualified (as a coach) and experienced (having been a CEO) comes with a strong blend of expertise and experience to hold conversations with the CEO and help the CEO look at his own style and its effectiveness for execution.
These coaching conversations can also respectfully and meaningfully challenge the CEO's beliefs and behaviours, in the interest of improving the execution within the organisation. The coaching intervention then moves to the next phase where the coach helps the CEO craft sustainable strategies to achieve the outcome and then undertake an objective assessment of progress made by the CEO. In fact, the whole coaching experience in itself can be a proving ground for the CEO's beliefs about execution.
Derailers that jeopardize execution:
Just as I have noticed several common threads among CEOs who are excellent at execution, I have also seen the existence of the "usual suspect" list of causes that derail execution because of the CEO style.
When the CEO does not spend enough time on execution; does not hold people accountable; does not move fast to replace / change players on his team; does not shed bias towards "pet theories " his own and others'; does not conversations that surface realities; does not deal with turf-wars; does not commit to resources even after a strong case; does not show genuine interest in coaching his team; does not show tolerance to and take a lessons-learnt view of failures; does not pay attention to rewards and recognition, I have seen execution fail.
Managers in an organisation tend to model their behaviour around what the CEO expects (or tolerates) and consequently, much of the "execution-derailers" that show up at the highest levels in the company, manifest all the way down to the front -line.
Execution – what separates the best form the rest
A CEO's success depends on deliverables as seen / felt by the customers, the board, the employees, the suppliers and other stake-holders. The consistency and the trend of results over a period of time, despite the vicissitudes of economic and market cycles are vital. Such balanced and consistent performance calls for a CEO who espouses execution and works relentlessly on keeping alive the organization's execution-culture. Most important execution depends as much on emotional intelligence as it does on strategic insights – a relationship seldom understood.
References:
1 Daniel Goleman (1995), Emotional Intelligence, Bantam Books, NY, USA.
2 Carl Ransom Rogers (January 8, 1902 – February 4, 1987), an influential American psychologist and among the founders of the humanistic approach to psychology.
3 Sharon Daniels, Chief Executive, AchieveGlobal (2010) For a Better Career Outlook, Look Inward, http://blogs.hbr.org/cs/2010/09/for_a_better_career_outlook_lo.html
4 Patrick Lencioni (2002), The Five Dysfunctions of a Team, Jossey Bass, SFO, CA, USA
5 Larry Bossidy & Ram Charan (2005), Execution – The Discipline Of Getting Things Done, Crown Business, NY, USA.
6 Patrick Lencioni (1998), The Five Temptations of a CEO, Jossey Bass, SFO, CA, USA
-Sundar Parthasarathy