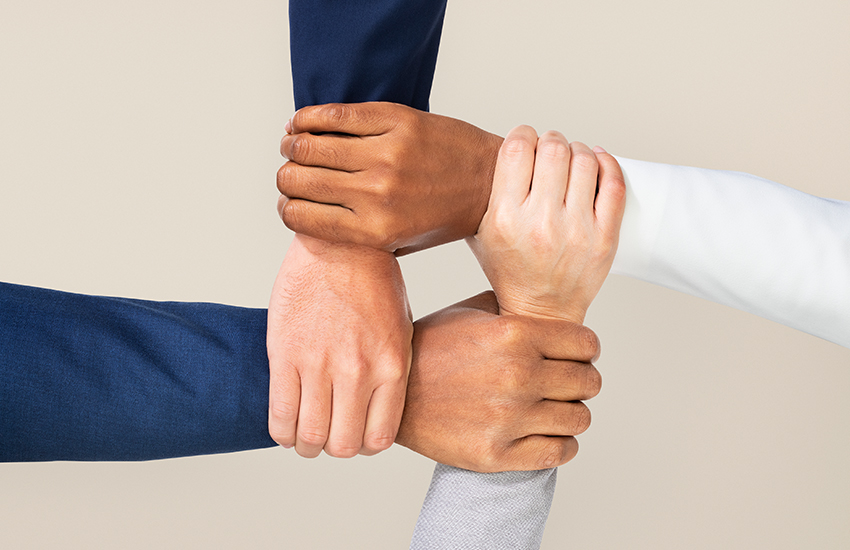 Peer Supervision and Support – the CFI Experience
A participant of CFI's CEO Coach Accreditation Programme was looking forward to his coaching internship to apply the new knowledge and skills that he had acquired in the classroom. At the start of the engagement, he was confronted with a situation where the original Coaching agenda as agreed upon was not what the coachee seemed to be uppermost in the mind of the coachee given certain sudden developments in his career. The Coach intern wondered whether he should continue working with the original agenda or work on the coachee's current needs. He even questioned whether Coaching was appropriate in the given situation.
That is when Coach intern turned to his peer supervision and support group (his co-participants in the programme) for help. Without compromising confidentiality, he discussed how his Coachee during the course of the initial conversation disclosed that he could be laid off. Dealing with this situation seemed to be more pressing than the initial Coaching agenda. Through the discussions with the group, it became clear to the Coach that it was appropriate to address his current need and then move towards the original Coaching goal. These peer discussions not only helped the Coach intern handle the engagement, it also helped his peers gain valuable coaching insights.
CFI has been encouraging its Coaches and interns to actively seek and participate in peer supervision and support which its members have embraced enthusiastically. In this article, we are pleased to share with you some of our Best Executive Coaches experience with Peer
Support and Supervision.
Defining Peer Supervision
A Peer Supervision Group can be defined as "professional support group in the helping profession that provides a safe place to explore the personal and professional development needs of all the practitioners involved in such a group."  Peer Supervision Groups are not formed to solve other's problems, or give expert advice to other participants of the group. The primary purpose of peer supervision is to promote peer learning. It is also a forum that fosters the process of self-awareness through techniques like self-disclosure, dialogues, discussions and brainstorming
Why & When CFI recommends Peer Supervision and Support
CFI promotes Peer Supervision and Support as a very beneficial practice for its Coaches and Coach interns. CFI believes that peer supervision should be encouraged at three levels.
During classroom sessions, where the participants of the programme interact face-to-face and learn mutually by sharing inputs on situations enacted through role-plays or during the course of their internship practice. Such peer supervision could take place either through calls or face-to-face discussions.

In their journey of professional development where Certified Coaches seek out other Coachees as peer supervisors.

Specifically in Coaching engagements where a team of Coaches are working with a group of Coachees in the same organisation. Here peer supervision becomes very critical in order to share contextual knowledge and align approaches and deliver an overall value to the sponsor organisation.
In all the CEO Coach Accreditation Programmes, each participant is assigned a peer partner. They would then work together on role-plays and dyadic discussions in the class room. They also continue to support each other during the course of the entire internship.In addition to some of the benefits outlined above, the practice of Peer Supervision has helped CFI establish a great culture where no Coach believes s/he has arrived and is perfect and beyond review. It also enables Coaches to develop the humility to accept that s/he can be effective by partnering with a peer at all times.
In the 2010 batch of our CEO Coach Accreditation Programme, the participants undertook an interesting experiment. In addition to their peer partner support, the participants chose to stay connected as a batch to provide peer support to achieve two goals:
ensure that they completed the course requirements on time without delays caused by lack of clarity, support and so on
learn from each other's experiences
Using a conference call platform to accomplish this objective, the group has been interacting every fifteen days since the completion of their class room sessions. It would be interesting to know the outcome of their efforts.
CFI's Coach Perspectives
Momentum of Building Relations
Mr. Gothi, a participant of the sixth batch in 2009, believes that a successful peer relation solely depends on the level of cooperation that participants have amongst themselves. He confesses that the first couple of meetings may need one of the participants to take the initiative. However, over time the enthusiasm builds to an extent that a peer meeting planned for 2 hours could go on for longer. This enthusiasm is what makes peer supervision meaningful for each participant.
Leveraging the power of Peer Supervision
Mr. Rajagopal, a participant in the seventh batch of our 2010 CEO Coach Accreditation programme believes Peer Supervision and Support to be a best practice in Coaching. The peer supervision group shares Mr. Rajagopal's notion – "it helps to share experiences freely, without compromising confidentiality". By sharing, listening and challenging the team members, they believe that they can gain much deeper insights, which would not be possible through self- reflection alone. This is a platform which functions on mutual understanding. It ensures that the Coach stays committed to the engagement. The peer supervision also guarantees that each Coach maintains the ethical standards which are prescribed for Coaching as a profession.
Peer support in learning
Mr. Sridhar, Mr. Pawan Malhotra and Mr. Pramod Gothi, three of our coach interns participated in another interesting experiment of peer support for learning.  While they were all expected to complete the Eagan exercises as a part of their accreditation requirement they chose to get some real value out of it by coming together as a Triad. They chose exercises that were relevant to their back home client situation and worked on it together as a Triad.  To this process they not only completed the exercises but also engaged in some very lively debates and discussions and most importantly integrated it with some of the client situation they were already confronted with.
This experiment of using peers to support learning certainly seems to hold enormous purpose for CFI coaches.
Addressing Blind Spots
Mr. Chella, Co-founder and Member Governing Board, CFI wants Peer Supervision to become central to the culture of CFI. He believes that this practice would make every Coach more responsible for his or her actions, especially because each Coach has his / her blind spots and may not realise a certain point or issue on his / her own. Given CFI's Coachee-centric model, Peer Supervision helps Coaches to validate their actions, cross-check their diagnosis, deal with their own anxieties and concerns in a suitable manner
Caution
While every participant agrees that Peer Supervision is very beneficial, they believe that it is not a substitute for supervision by a more experienced Coach
It is recommended that Peers should not offer advice on action points and the final decision should be left to the concerned Coach.
Concluding Thoughts
It is evident from the above experiences that Peer Supervision and Support is a very valuable platform and enhances the quality of the Coaching process. It also helps provide a robust quality assurance process in a profession that is so personal. It is also fast emerging as CFI's key differentiator and distinct cultural identity.
-Saumya Rastogi