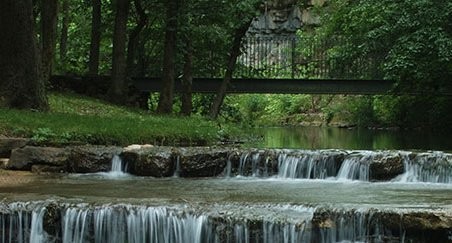 Is the Indian IT industry a wellspring of talent?
For the past several months, we have all been reading gloomy reports about India IT services companies laying off in the hundreds if not thousands.
While the more immediate concern is whether the employees laid off will find other jobs or manage to rehabilitate themselves easily, I am asking myself a larger question.
Do employees in the IT industry in general possess skills that are portable or transferrable to other industries or are they of value only to the IT industry? In other words, is the Indian IT industry a wellspring of talent?
I would call any industry a well spring of talent when it produces professionals who are sought after by and found to be of value in another industry, albeit allied or adjacent. It would qualify to be a wellspring of talent if there is demonstrated evidence of cross-industry mobility.
Take the FMCG industry for example. It produced sales and marketing executives who were in great demand in Banks, the financial services industry and the telecom industry.
Take the hospitality industry as another example. Many from the hospitality industry found opportunities in the BPO industry, the Retail industry and the health care industry.
Take the manufacturing industry as a third example. Many from its enabling functions like Finance and Human Resources have found it easy to move across to any industry. Those in core functions like supply chain and engineering have been able to leverage their domain expertise to find opportunities as ERP specialists or in Technology companies that needed their domain expertise. Those in the electronics hardware industry have been able to move into the telecom or software companies or design centres.
In recent times, many from consulting companies have managed to move into e-commerce companies in leadership positions.
Think of organisations like Citibank, HUL, Sankara Netralaya, The Oberois, RPG Retail, Xerox, L&T, Asian Paints, the Murugappa Group. Despite the diversity of these Organisations, each of them had at some stage in their history served as a wellspring of talent that the rest of the industry came to rely upon.
Take a look at the Board rooms and executive cabins of any of the financial services organisations in India and you are likely to find a Citibanker there.
The story of HUL's and Asian Paints' and Xerox's contribution to business leadership and functional leadership, especially in sales and marketing has been told several times over.
 If you wanted to consult a good Ophthalmologist, and found one, chances are high that he or she was trained at the Sankara Netralaya. 
As you read this post, I am sure there are many other such organisations that come to your mind.
Many of these organisations decided to invest in people development at a scale that was beyond their immediate and own needs.
What about the IT industry? Unfortunately, the industry track record has been quite poor on this count. While they were able to consume talent from every perceivable field during their heady days of growth and convert them into IT professionals, they have fared very badly in serving as a source of supply to newer and emerging industries. It might appear that no one wants them.
Even those in the enabling functions in the IT industry like Finance and HR find it hard to move to other industries.
Sensing this challenge, a large number of young technology employees typically with 2 -3 years of experience took loans, paid huge tuition fees and flocked to B Schools with the hope that once armed with an MBA, they would be able to exit the IT industry and join the mainstream so to speak. Unfortunately, their hopes have been dashed and quite a few end up going back to the IT industry grudgingly because no one else seemed to find value for them.
The problem gets even more acute as people spend more time in the industry.
So, is it a structural problem with the industry or is it to do with the way many of the players in the industry approach development?
In my view, it is a bit of both. Many of the IT industry jobs score very poorly on aspects of skill variety, task identity, task significance, responsibility and knowledge of outcomes. As a result, many years of work in a typical IT job does not necessarily end up being value adding.
Added to this is the fact that most IT companies spend very little for the real development of their employees. While they will all claim that they have virtual learning and e-learning and skill certifications and so on, none of these are designed to help the employee remain employable and of value and relevance outside of their campus. That is the uncomfortable truth.
To make matters worse, Indian IT companies have in recent years been relentlessly pursing automation and deskilling, converting their so called development centres into factories. While these have helped protect their margins they have marginalized the developmental aspirations of the lakhs who chose to work with them.
While many industry veterans have been lamenting about wage disparities, I am saddened that they have remained silent about the impermanence and non-portability of skills (across industry) in the workforce that they created.   
On the other hand, many in the manufacturing and service businesses have been setting up industry, trade and technical academies to equip their employees with trade and professional skills that add lasting value.
So, my conclusion is that the Indian IT industry is anything but a well spring of talent. Indeed a really sad conclusion.