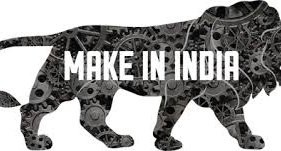 Making in India – the HR agenda
Our honourable Prime Minister Shri Narendra Modi has issued a clarion call to Make in India – to transform India into a global design and manufacturing hub.
Several strategies and actions have been rolled out to make this initiative a success.
My HR consulting work with manufacturing organisations has often led me to ponder about what is and will come in the way of Making in India – of realising the dream of transforming India into a global design and manufacturing hub.
A few things stand out from an HR perspective.
Competing in the labour market
For close to two decades, manufacturing organisations have failed to compete successfully in the labour market for engineering talent in various disciplines. Ask any manufacturing leader and he will display a huge self-limiting belief that "no one wants to be in manufacturing". Many display almost a sense of resignation that no one wants manufacturing. Instead of reinventing their approaches, many have just given up and have chosen to make do with what they can find.
This does not augur well for building depth and competence in manufacturing and design.
The Indian labour market has become very sophisticated and fiercely competitive. It calls for a lot of innovation and marketing prowess to find one's meaningful place in the food chain. Sadly, many manufacturing companies have failed to fight and claim their meaningful place in the labour market. The first step in this direction is the belief that manufacturing can compete. Unless that happens, we cannot make in India.
 Employee value proposition
Employees are in many ways like customers- they are spoilt for choice, their loyalties are transactional and their expectations are ever increasing. Finding and keeping employees today and tomorrow is therefore as hard as finding and keeping customers.
For this, employers need to have a compelling value proposition to be able to not just attract but also retain quality manufacturing talent.
The India IT industry has over the years been able to offer a value proposition that has been very compelling – good pay; great working environment; opportunities; global exposure; an egalitarian culture. Little wonder then that chemical engineers, mechanical engineers and even metallurgical engineers have found their way into IT.
Manufacturing companies on the other hand have been struggling to come up with an equally compelling value proposition. For one, most of them have their facilities in remote locations and most metro-centric youth do not want to live there.
The quality of work itself has not been showcased or positioned to attract good talent.
Many manufacturing companies have time based promotion policies which does not go well with young employees who would like to see frequent albeit notional growth.
The quality of physical settings and the basic infrastructure in many manufacturing facilities are quite uninspiring, when compared to modern office spaces and cool food courts in modern IT campuses or even campuses in telecom or financial services companies.
The challenges faced by the IT industry and the consolidation threats in telecom present a golden opportunity for manufacturing to redesign and reposition its employee value proposition and make itself attractive to good engineering talent.
Functional leadership over business leadership
There are deeper issues in many manufacturing businesses. Given business pressures for growth, profitability and cost efficiencies, leadership in these organisations seem to have emphasised business competencies over functional competencies. I am therefore seeing an entire generation of leaders in manufacturing across functions feel proud about their business acumen while other silently laminate that this has been at the cost of eroding functional depth across levels.
This has been exacerbated by the fact that business leadership has been positioned as more valuable than functional leadership. Even pay and rewards might be positioned in that manner. As a result, everyone in manufacturing wants to run an SBU rather than lead a function with pride. This does not augur well for making in India. It is functional depth and functional leadership (in production, quality, sourcing, engineering, design) which will be the true differentiator and we seem to be chasing it away, inadvertently.
Leadership style
Adding to the woes of poor talent in manufacturing is the style of leadership. Many manufacturing leaders continue have such an antiquated view to managing people. They still believe in hierarchy, in telling their team members what they should do, in building dysfunctional silos, in failing to respect and value other functions and in not making an attempt to respect the fact that young employees are different and different from them does not mean bad. Unless leaders in manufacturing embrace a more empowering style, their talent bucket will always be leaking. We cannot make in India if we do not have enabling leadership.
A transient workforce
Last but certainly not the least, concerns about cost competitiveness and business uncertainties have forced manufacturing businesses to adopt staffing model built on the edifice of a contingent workforce. While these may offer the impression of short term cost savings, they also result in creating a transient workforce which leads to lack of depth in skills and consistent quality and productivity in the front line. Many production managers and plant HR managers spend a lot of time just mobilising manpower on a daily basis given that such workforce keeps moving on in search of higher wage islands. Most importantly, we are failing to build a factory on the edifice of workmanship which comes only when there is stability and continuity. Sure, there is a place for a contingent workforce but that cannot certainly form the core of the staffing model. A workforce without skills cannot help us make in India.
To make in India, leaders in these organisations will need to pay close attention to these and other compelling HR agendas.